1. Preparing to install Operating System
– Get installation file for Windows 10 which you want to install.
– Create DVD or USB for installation which contains Windows 10.
– Customize boot device in BIOS to boot from optical disc or USB.
– Minimum machine specification requirements: (here for Windows 10 64bit Lite Edition 2019 v11)
CPU: Intel Core 2 Duo or higher.
RAM: 1GB or more.
Hard disk capacity: at least 16 GB of free space.
Graphics card: support DirectX 9 or later.
2. Steps to install Windows 10
Step 1 – Configure boot device in BIOS
If you use optical discs, select CD-ROM Drive, and if you use USB, select Removable Devices.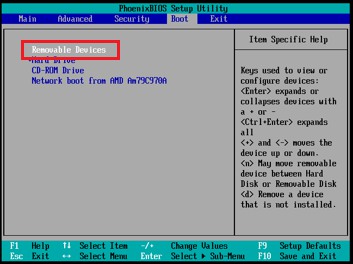 Then, insert the installation disc or USB into the computer, start the computer. After screen with the Windows 10 logo appear, then you must choose where install Windows 10.
Step 2 – Choose where install Windows 10
Choose partition to install Windows 10. You can create new partitions on hard disk drive. To create a new partition, select New, then enter the desired volume. When done, click the Apply.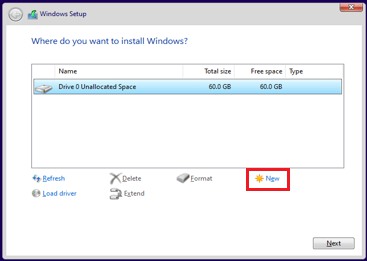 Then, it will display a list of created partitions, automatically created Recovery, System, MSR partitions to store system configuration. You don't deleted these partition.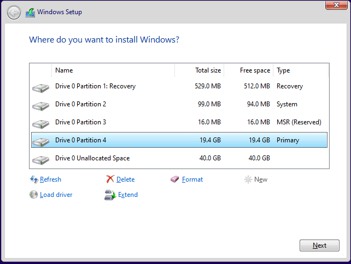 Step 3 – Install Windows 10
The next, select the partition you want to install Windows 10, then select Next to install Windows 10.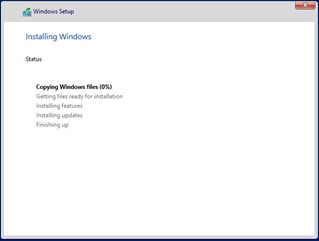 Step 4 – Create user in Windows 10
After waiting for the installation time, you enter username and password and then select Next.

Step 5 – Activate Cortana in Windows 10
On the next screen, you activate virtual assistant Cortana.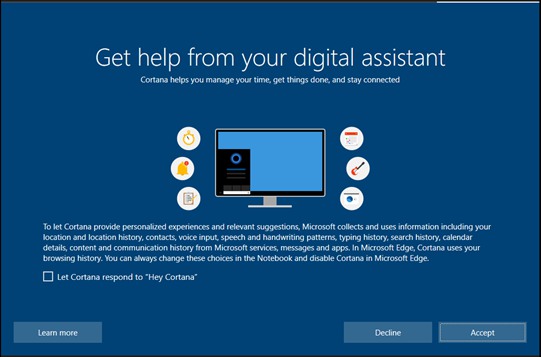 Once completed, the Desktop interface of Windows 10 will display. Let's enjoy!