A power supply unit (PSU) is a component that supplies power to your entire computer. If the power supply unit fails, your computer will not work.
1. Function of power supply unit (PSU)
PSU (Power Supply Unit) converts AC into DC voltage to supply components on the mainboard.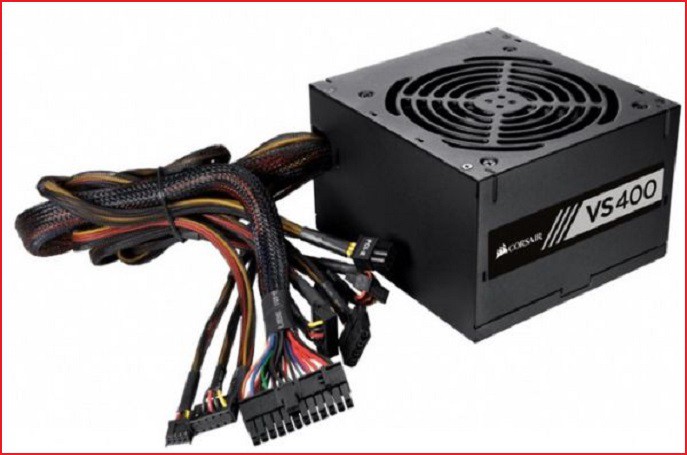 2. Types of power supply unit (PSU)
The power supply unit has different design standards, including AT, ATX, and BTX, which match each type of motherboard.
AT (Advanced Technology) power supply
Intel was first introduced in 1984 and was used in older computers with limited power. The device can only be deactivated by pressing the power switch.
ATX ((Advanced Technology Extended) power supply
Allows power off by software.
Intel was introduced in 1996. It has 20 pins.
ATX12V has 20 pins + 4 pins.
Furthermore, there is a BTX power supply unit, which is a type intended to replace ATX.
3. Structure of power supply unit
(1) Cooling fan
(2) Types of power connectors
(3) Power on and power off switch
(4) AC power connector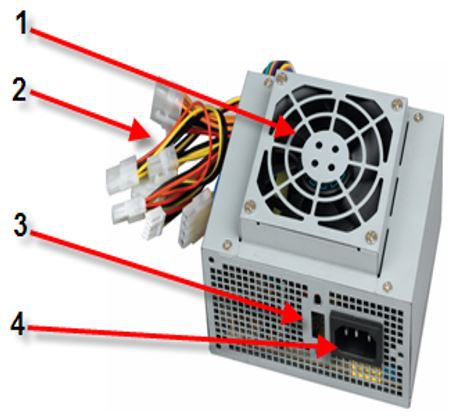 To view the power supply unit specifications, check the back of the unit.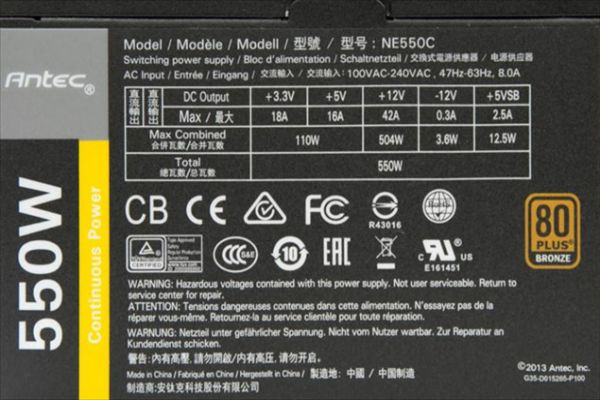 The following are some examples of commonly used power supply units: ACBEL 450W, Cooler Master 500W, and Corsair 550W.

4. Types of connectors of PSU
The connectors of ATX12V power supply unit: ATX12V power supply unit has connectors such as main power, CPU power, molex power, SATA power, etc.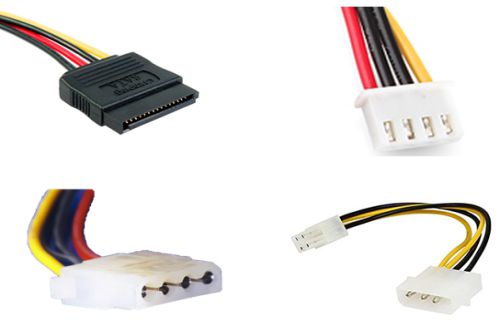 The main connector of the ATX power supply unit
Orange wire: 3.3V
Red wire: 5V
Yellow wire: 12V
Blue wire: -12V
White wire: -5V
Purple wire: 5VSB
Black wire: ground
Green wire: power on
Gray wire: This indicates that the ATX power supply unit has good power.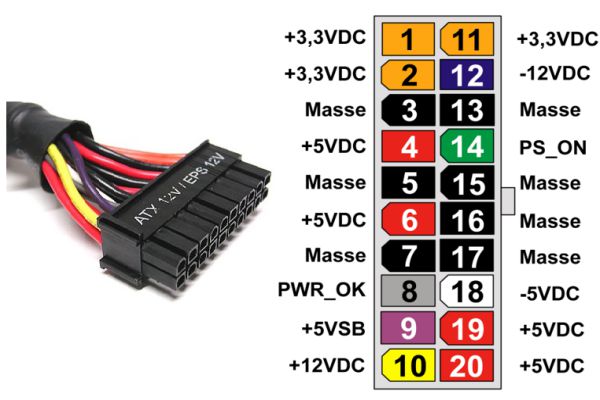 The connector of CPU power
Supply power for CPU voltage stabilizer circuit
Black wire: ground
Yellow wire: 12V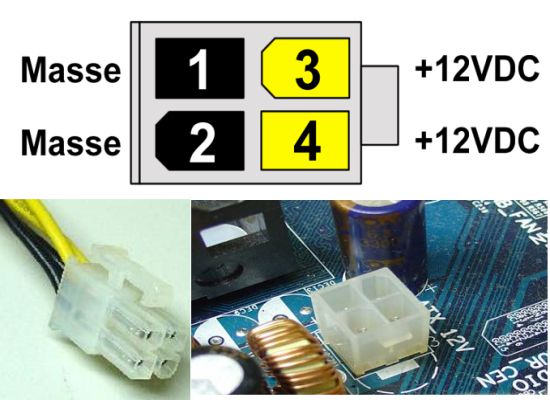 The connector of the hard disk drive power
There are two types: ATA and SATA connectors.

5. How to check the power supply unit ATX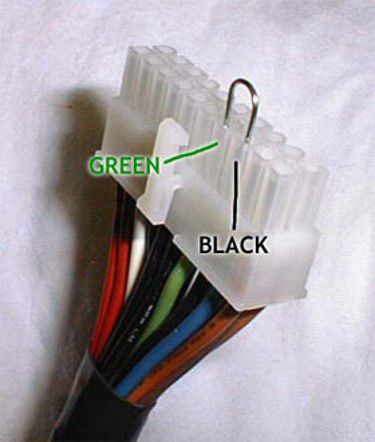 To check if the power supply unit is working, follow these steps:
Use a metal conductor to connect pin 14 (green) to pin 16 (or any black pin) on the main connector of the power supply unit ATX.
Supply AC power to the power supply unit.
Check if the power supply unit's cooling fan rotates. If it does, the power supply is still working. If it doesn't, the power supply is not working.