1. Power pins on mainboard
Power pins are responsible for providing voltage to the mainboard. There are many types of power pins: main power pins, CPU power pins, and fan power pins.
2. Storage device power pins on mainboard
There are many standards for connecting storage devices:
FDD (Floppy Disk Drive)
IDE (Integrated Drive Electronics)
SATA (Serial Advanced Technology Attachment)
SCSI (Small Computer System Interface)
2.1. FDD
FDD is a 35-pin floppy drive connector standard, rarely used now.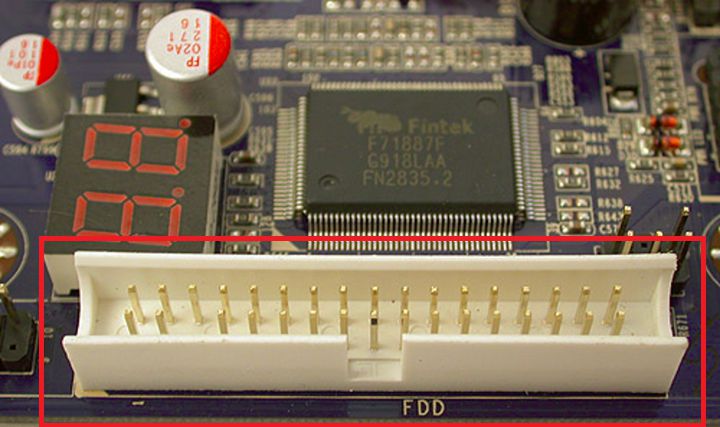 2.2. IDE
IDE is connector standard for ATA storage devices. Connectors on an IDE cable have 40 pins.

2.3. SATA
SATA is also a storage device connector standard, but has a higher data transfer rate than IDE.

SATA has data transfer rates of 150MB/s (SATA 1.0), 300MB/s (SATA 2.0) and 600MB/s (SATA 3.0).
2.4. SCSI
SCSI is a high-end standard for servers, with 50 or 68 pins. It has high data transfer rate about 320MB/s, 640MB/s.